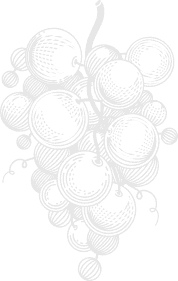 Come and share in a culinary experience of traditional Cretan cuisine crafted with all locally harvested ingredients. Our team takes pride in understanding the riches that the Cretan soil produces and uses them to create a unique experience for your palate.  We look forward to inviting you onto our patio to enjoy some of our favorite tastes alongside our organic wines. The flavors, the serene views from the mountain, and and a hint of the Cretan sun is the perfect formula for a lunch to write home about.
Our wine tasting terrace is open daily from 11:00 until 19:00. Our restaurant is open from 11:00 until 17:00. Guided tours of the winery are offered daily at 12:00, 14:00 and 16.30. Reservations are recommended. We are happy to accommodate large groups. Please contact us to make arrangements.
a plate of some Cretan delicacies(for one guest)

Fried potatoes in olive oil

Lamb with traditional Greek pasta

17.00 €

Greek meatballs in tomato sauce with rice

13.00 €

Cheese platter for one

12.00 €

Stuffed vegetables with rice and herbs

Roasted red peppers in olive oil with garlic

6.00 €

Greek eggplant dip

6.00 €

Cretan rusks topped with crated tomato & misithra

Cretan pasta in tomato sauce
Zelos Grenache Rouge

5.00 €

Lihnos Cabernet / Kotsifali

6.00 €

Euphoria dessert Romeiko

9.00 €
Zelos Grenache Rouge

13.00 €

Lihnos Cabernet / Kotsifali

20.00 €

Euphoria dessert Romeiko

35.00 €

Cassiopeia Sparkling wine, brut

30.00 €

Methode traditionale
Signature tasting

12.00 €

Enjoy our 5 most popular wines in our rustic garden courtyard accompanied by traditional Cretan rusks and olives from our groves

Connoiseur tasting

20.00 €

Taste 8 of our best and limited-edition wines in this premium tasting option
Visit our winery in the magical mountains of Apokoronas. Stroll through our botanical garden filled with Cretan herbs. Learn the winemaking process as you wind through the labyrinth of rooms including the sparkling wine room, barrel room, store room built into the side of the mountain. Taste our delicious wines in our courtyard or indoors by our winemaking and folklore museum. We host cooking classes, art exhibitions, concerts, and precious family moments like weddings and christenings. Plan the event of your dreams at our winery.