First and most important question in mind when visiting a new place. Well Chania is a town that offers a small but pretty satisfactory range of choices, and we've got you covered for a first list you could use. After you tick some of our boxes you will add yours as every modern traveler should in his/her itinary of the place.  
Important Notice ..this list contains activieties ..not just attractions. All need their fair share of doing, not just seeing. Probably the best way to experience a place is doing rather than seeing anyways.  
So here goes:
LEARN THE OLD TOWN OF CHANIA BY HEART
Explore the Venetian Port, old town & everything it has to offer. A stroll along the waterfront is not enough if you want to immerse yourself in the essence of the city's old town & history. Spend as much time as possible roaming around its scenic small alleys, browse through its quaint historic houses, petit gardens. You wont get enough after all. 
TAKE A BIKE RIDE TO HALEPA
Take a bike ride to Halepa. The richest and easiest bicycle ride (or even walks if your feet are up to it) one can venture into this city starts from the recently renovated city beachfront and promenade of Néa Chora that lies 10 minutes west of the Old Venetian Port. A series of fish taverns, restaurants & small fishing boats will accompany you until you pass to the esplanade of the Municipal Swimming pool and the western edge of the Old Port after a few minutes.
SEE THE BEAUTIFUL SUNSET FROM TABAKARIA
If you are looking for the best angle, best viewing site for the majestic sunsets of Chania, then this is your place. At least one of the best places to see the everchanging, rose and pink colors of dusk time in Chania. There's a spciall charm in this 19th/20th century industrial hub of the city that is currently being revamped as one of the tourist highlights of this city. Don't take our word for it. Check it out yourslelf. If not satisfied we can guarantee a return of your money. (surely would if you had to pay for any of the free bliss you're about to enjoy)  
GO MOUNTAINEERING
Go mountaineering. To a considerable extent, Crete is a mountainous island. The tall mountain tops that dominate the central part of Crete are visible from every angle of the sea-front cities on the northern coast. The Western part of the island is blessed with lots of places ideal for mountaineering and climbing. There are three designated climbing shelters that can house several climbers on different tops of Lefka Ori (White Mountains).
RENT A SMALL BOAT
Rent a small boat with a skipper. There are countless choices for you. From cheap and basic services that will take you around the old port or the small island of Thodoroú that lies just off the coast of Chania, to tailor-made expensive ones that can take you for spear-fishing to Balos lagoon or all the way to Santorini lies about 3,5 hours to the north. One thing's certain. If you hire a boat with your family or group of friends you will have the chance to swim in crystal clear waters away from the crowds, which depending on the season is reason enough.
GO SCUBA DIVING
Go scuba diving. Chania is a place blessed with more places one can count ideal for snorkeling and scuba diving. Although the first can be done with no restrictions whatsoever, scuba diving is another story. There are currently 5 different locations one can marvel at the abundant marine life of the northern coast of Chania. All five of them deserve the dive.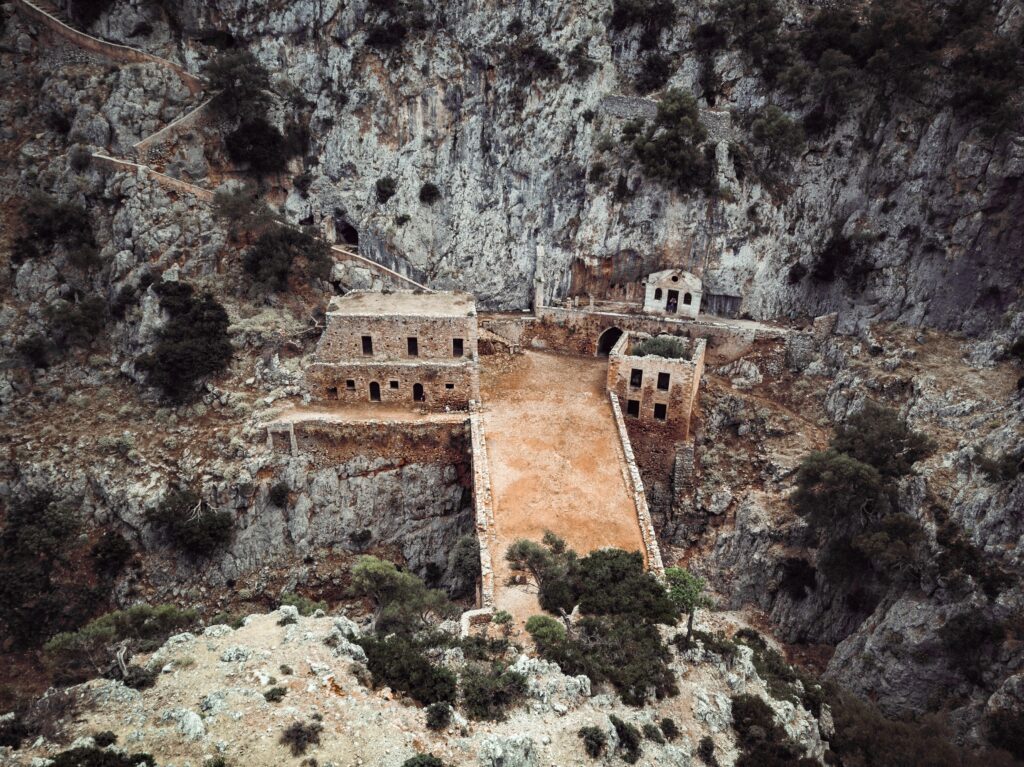 Last but not least..
VISIT THE WINERIES OF CHANIA
Many Cretans would argue that in order to understand the essence of this island you have to move away from the touristy coastal line & head inland to more traditional, rural settlements. There is no better way for someone to do that than with a visit to one of the wineries of the region, all of them located in different rural regions of special beauty. Book your winetasting online and see your options here!